It's almost everywhere on several social media platforms. You've seen it before: your favorite Instagram account, an influencer, or a business shares an amazing photo or video and ends it with "link in bio."
The "link in bio" is vital for driving traffic to your landing page from your Instagram account if you're operating a brand Instagram account. It could be a link to your product page.
Our goal is to help you get the most from the Instagram "link in bio" function. Now let's get started.

As its name suggests, "Link in bio" is the clickable URL that individuals, businesses, and influencers add to their Instagram profiles. Most social networking sites allow users to include a link in their bio to direct people to their website, product page, or article.
For platforms like Facebook and Twitter, including a link to a landing page can be sufficient because you can add clickable links to product pages or other content on your website.
However, it's completely different with Instagram. Only accounts with over 10K followers can publish links via their Instagram Stories. On the other hand, new accounts will have to rely only on a single link in their bio to drive traffic or shoppers to your product page or other content you want people to read.
Furthermore, Instagram stories are not long-lasting and may not be ideal for any account size, whether a new account with 1K followers or an old user with 100K followers, to promote an important URL for driving traffic to a web page.
Hence, when you want to promote several significant products, posts, and pages, Instagram's link in bio might feel restrictive. Fortunately, you can bypass this restriction by adding all of these crucial links to a single, dedicated page. Then add the link to the dedicated page on your Instagram bio. With this link in bio solution, you can have a personalized landing page with all relevant links you wish to share.
Going about this is simple. Create a single link and add that to your bio. The link should direct followers to a custom page to quickly view the content you mentioned in your post.
This improves the user experience since they can access all relevant links from one spot, which means you're less likely to lose potential leads and traffic because Instagram blocks links in individual posts.
By using these landing pages, brands can highlight their latest promotions, news articles, product catalogs, or more in their content while still linking to them all, reminding their followers or visitors to click that link on each relevant post.
Brands can also keep pages like the homepage or other lead magnets while changing other links for the most recent updates.
How to Add a URL to Your Instagram Bio?
Adding a link to your Instagram bio can be done on the Instagram mobile app or PC. Follow these steps to add a link in bio:
Make changes to your Instagram profile
Navigate to your profile and click the "Edit Profile" button.

Add the URL in the Website area with the URL
Enter the URL you wish to include in your bio in the "Website" field.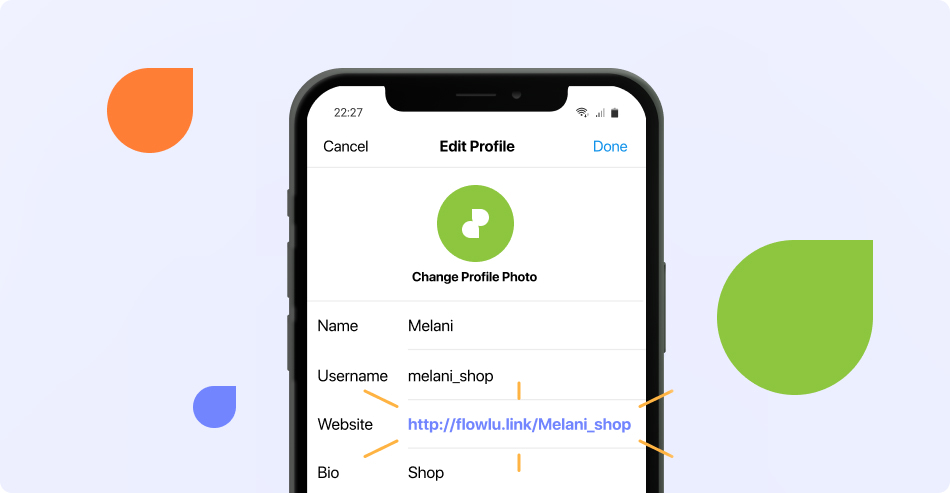 Save
Once you tap "Done," the link is added to your bio.
How to Make the Most of the Instagram Link in Bio?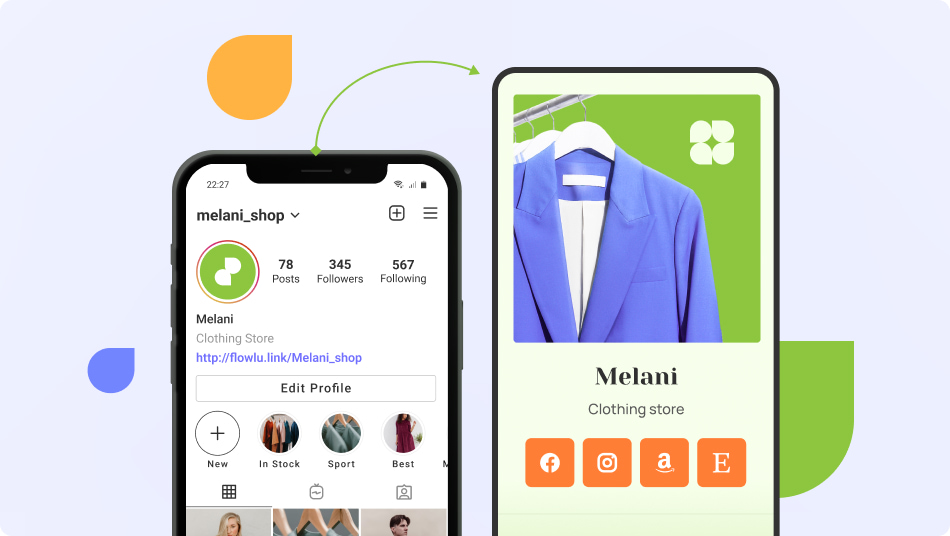 It would be useless if you didn't know how to use the Instagram link in your bio to boost your brand effectively. Let's see some ways to improve your brand with the Instagram bio link.
Generate enough clout for a new product launch
Use the link in bio to announce an event or content and direct viewers to a landing page that promotes the new product or provides complete product details or purchase links after launch.
Direct visitors to a landing or lead capture page
Brands can use the Instagram bio link to direct visitors to a landing page to get the full story about a specific topic or lead magnet to collect personal info such as name, phone number, and email.
Provide a complimentary sample or demonstration of your product
Send users to a website where they can sign up for a free sample or demo. Since viewers will be filling out a form with their contact information, they will become valuable leads.
Create a page for your best-selling products and direct people there
Businesses can use the Instagram link in bio section to send people to a landing page of a best-selling product that viewers might be interested in.
Link to a popular blog post or a recent guest posts
Many bloggers use a link in bio landing page to promote content they posted on their Instagram posts. In the same way, you can also create a custom URL that contains links to all of the articles you've mentioned in your Instagram post. Doing this will take readers directly to the post they might be interested in reading instead of sifting through hundreds of articles to find yours.
Promote a current deal or a future sale
Use the link in your Instagram bio to direct people to a website where they can find a link to an ongoing sales promotion or a future discount.
Add a QR code menu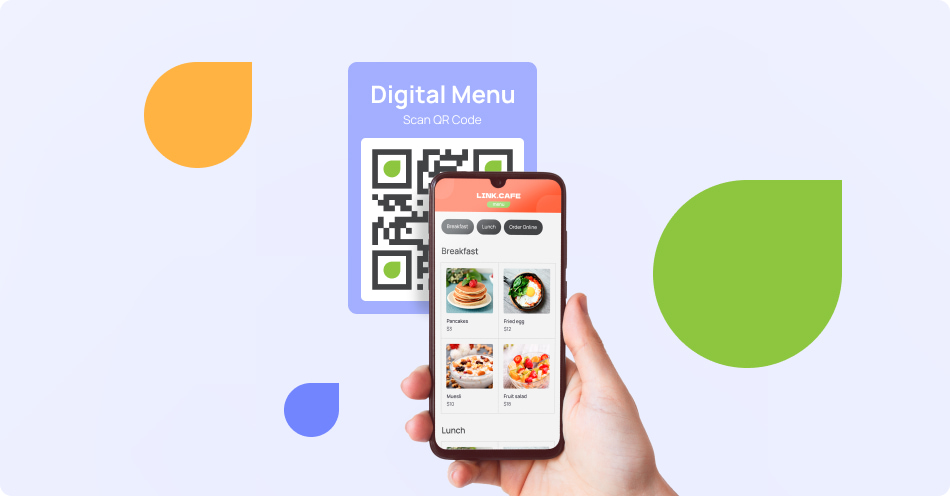 Restaurants, bars, cafes, hotels, holiday homes, and hotels can benefit from having a QR code menu link in their Instagram bio. Guests can use your QR menu bio link to view digital menus, place online orders, and make reservations. The QR menu link is effective because it makes it easier for customers to learn about what is available on the menu without contacting or visiting the physical premises.
Link your QR code business card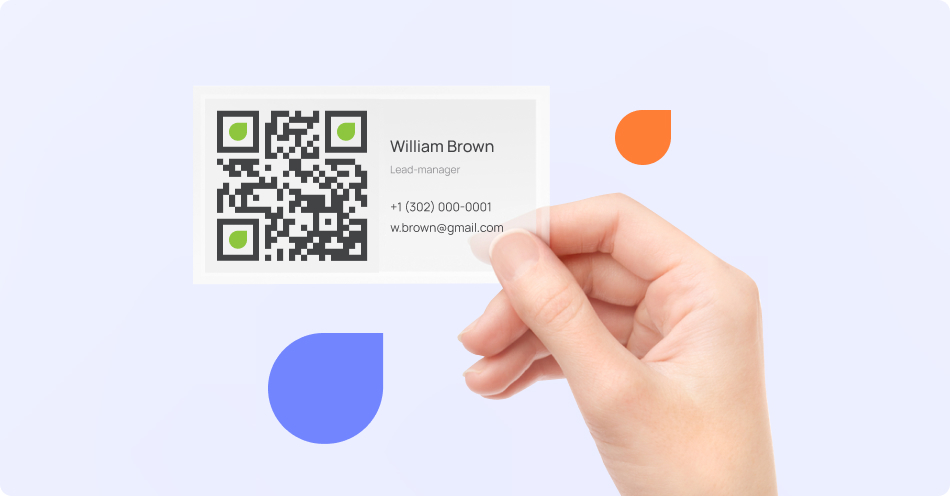 A report revealed that over 27 million business cards are printed daily. While business cards can be an effective networking tool for professionals, the physical or paper version is effective today. Most people toss business cards away as soon as they get to their office or home without even looking at them. They don't want to pull out their phones and enter the contact details from the business card.
A QR code business card or vCard Plus is the solution. When you add a QR code business card to your Instagram link in bio, people can quickly scan and save your contact on their smartphones without the hassle of typing every digit and letter in your contact details.
Organize a contest or giveaway
Instagram competitions can be an efficient way to engage existing followers while attracting new ones. Brands and influencers can increase the exposure of their contest by including a link to it in their bio.
Promote your new video or podcast
Like promoting recent content on your site, include a link in your profile to make it easy for followers to access your videos.
Link to your "About" page to get people to know more about your brand, product, or cause
The Instagram bio section has a certain character limit (150 characters), which may not be enough to make people understand what you are about. But you can add a link in your bio to take people to a page where they can learn more about you, your product, your service, or your cause.
Conclusion
Including a link in your bio can be a terrific strategy to attract quality leads and direct them down the conversion funnel, especially when done the right way. So, use the tips above to leverage this Instagram functionality for your business.