Are you looking for new ways to bring in more customers and sell more food and drinks? One of the best ways to do that, beyond excellent customer service, is to use QR codes on your menu. Although using them on menus might sound strange at first, there are several reasons why it's actually a really good idea. Here are 13 reasons that will help you understand why you should use this technology in your restaurant.
13 Reasons Why Should Use A QR Scan Menu In A Restaurant:
1) Increased Interaction with Customers
Customers love being able to take a photo of their food and have it instantly appear on their phone. It makes them feel better, but restaurants benefit from new customer interactions as they scan through your menu! The more they engage with your restaurant, the more they'll want to come back. Engagement is key in gaining a long-term customer base. As customers interact with your restaurant or business, they are much more likely to become repeat customers or even tell other friends and family about you!
2) You Can Use it as a Marketing Tool
Think of all of the people who see your QR code menu every day! You can use it as a marketing tool to reach new potential customers. By adding your QR menu to marketing materials like flyers, posters, and even bus stops, you'll be able to get in front of new people who may have never heard of your restaurant before. A Contactless menu is a great way to reach out to new potential customers and get them interested in your business.
3) Enhance the Dining Experience
When you create a unique menu, it can be difficult to get your customers to try something new. Adding a QR code to your menu gives customers an interactive way to look at your entire menu and decide what they want without having to ask for help. This also lets you highlight any specials or new items that are not on your physical menu! Once they've decided what they want, all they have to do is scan it with their phone and pay right there at their table! No more waiting in line at the register or deciding if they should use cash or a card! The customer experience will become much more enjoyable when using a QR menu in your restaurant.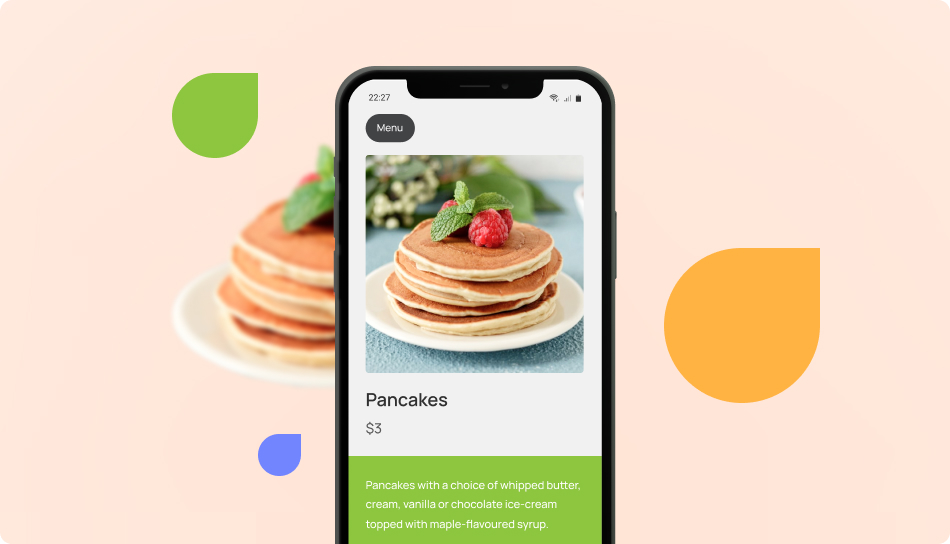 4) Create An Interactive And Unique Experience
Having a QR code menu in your restaurant will make your business stand out from others! As mentioned above, adding something unique to your dining experience is key to gaining new customers. Having one of these codes allows you to showcase some of your best features while giving them something fun and interactive that they can take home with them after dining at your establishment. Customers love being able to bring home some sort of memory from their visit; why not give them a digital version? This way, they'll be able to share it on social media or text it to friends. This creates a more memorable experience for both you and your customer!
5) Save Money on Printing
If you're looking to save some money, QR codes are a great way to do it! You can use them in lieu of printing out new menus every time you make a change. Simply update your QR menu, and all of your customers will have the most up-to-date information right at their fingertips. You can also save on paper and ink by not having to print out new menus every time something changes.
6) Stand Out from the Competition
QR codes are becoming more and more popular in today's digital age. By using them in your restaurant, you'll be able to stand out from the competition. Your customers will appreciate your use of technology, and they'll be more likely to recommend you to their friends.
7) Increase Social Media Interaction
Having a QR code menu in your restaurant will allow you to have increased social media interaction. Since customers can share their photos on social media, it allows you to be seen by more people! The more they share and talk about your business, the more people will see it and want to come to check it out for themselves. This is a great way to get more exposure for your business, and it'll help you build a stronger online presence.
8) Increased Brand Awareness
Creating a unique experience is also key to increasing brand awareness. The more you stand out from other restaurants, bars, or businesses, the more likely you are to gain new customers! Adding something fun and interactive to your menu will help people remember your business and want to come back for more! This helps build your brand recognition; when someone sees that they have one of these codes on their phone, they'll think of your restaurant! It's important to keep creating these lasting impressions so that you can stay top-of-mind with current and potential customers.
9) Get Instant Feedback
One of the great things about QR codes is that you can use them to get instant feedback from your customers. By adding a survey to your QR code menu, you can collect data about your customers' dining experience. This information can be invaluable in helping you improve your business! You can use it to make changes to your menu, your service, or anything else that you think could use some improvement.
10) Boost Marketing Efforts
Your QR code menu can also be used to boost your marketing efforts! By adding a special offer or coupon to your code, you can entice customers to come back and try out your restaurant. This is a great way to increase loyalty among your customer base and get people talking about your business.
11) It's Eco-Friendly
The use of a QR code menu in your restaurant is also eco-friendly. Instead of using printed materials, it helps reduce waste and unnecessary spending. This scan menu will help keep our environment clean and healthy for generations to come!
12) It's Mobile Friendly
One great thing about using a QR code menu in your restaurant is that it makes things mobile friendly! This allows you to reach a wider audience and gain new customers from all over. People will easily access your menu from their phone or tablet, and they can do it from anywhere! This is especially handy for those who are always on the go and don't have time to sit down and eat at a restaurant.
13) COVID Friendly Customer Experience: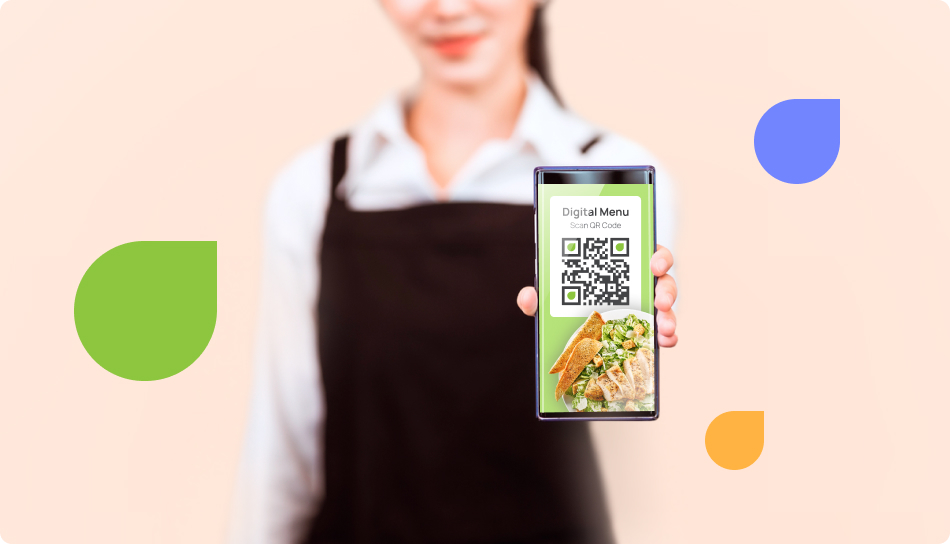 Nowadays, many customers are looking for contactless experiences to minimize the risk of exposure to COVID-19. By using a QR code menu in your restaurant, you can offer customers a safe and convenient way to view your menu and make their selections. This will help put their minds at ease and make them feel more comfortable dining at your establishment.
Conclusion
QR codes can be used to direct customers to your website, online ordering, or even social media pages. They are an easy way for customers to get information about your restaurant and menu items. By adding a QR code menu to your restaurant, you can provide valuable information to your customers and make their dining experience more enjoyable. Have you tried using QR codes in your restaurant? If not, what's stopping you?